Ah, MozCon. An event I had been dreaming of for the past year, anxiously awaiting my arrival to Seattle and nerding out with other SEOs. COVID-19 threw a wrench in those plans, but the Moz team didn't let that stop them from putting on an incredible virtual event. MozCon Virtual was organized, engaging, and worth every bit of my time. 
I could go on and on about how great of an event it was, and believe me, the amount of information I absorbed during the two-day period is incredible, but I'll spare you from the content overload. I've narrowed down the highlights of MozCon Virtual to three topics: 
AI and Machine Learning

Content Generation

Technical SEO
Let's jump in!
AI and Machine Learning: Robots Are Here to Stay
I'll be honest: Machine Learning and AI have been topics that I've avoided in the past. I always pushed them to the side, telling myself I'd deal with it when the time comes. Well, the future is here, and this is something SEOs and developers should no longer ignore. 
With Machine Learning, you can create SEO workflows that will make your job a lot easier. Using Google Colab, you can upload data to your Colab Notebook and run programs around Python. Google Colab is a cloud-hosted environment that makes machine learning more accessible. This is extremely overwhelming at first glance, but don't doubt yourself – you don't have to be a developer to use this!   
Check out some of the following workflows you can put together in Google Colab:
Extract entities and categories from URLs.

This shows you how Google is perceiving your content. 

Extract text summaries. I was excited about this one. Paste your page content into a container and voila – you have a summary you could use for meta descriptions! Or if the summary isn't accurate, you might want to do some rewriting!
Time Series Forecasting.

This could be traffic to your site, sales, number of cookies, etc. If you have it tracked on a day-to-day basis, you can predict it!

Internal link analysis.

 

Keyword research.

You can export Google Search Console data into Colab and create powerful filters and collect branded keywords. 
Moz's own Britney Muller shares these workflows and more in her Colab notebook here. 
Content. Content. And More Content.
Content generation was the leading topic of discussion during MozCon Virtual. We all know how important content is – content is the reason search began in the first place! Content and SEO go hand in hand – the more unique, quality content you have on your site, the better your rankings will be. Think of content as a creative, SEO asset; an asset that your business can use for years to come. 
It's important to optimize and review your content portfolio several times a year. Take a look at this content optimization checklist I took away from MozCon:
Remix

. Don't be afraid to repurpose your content as a different type of asset. Have an awesome blog on

website redesign

that's ranking well? Remix that baby into an

infographic

! 

Revise

. Update that old piece of content you have from 2014 with new statistics or information that's relevant to your target audience. 

Remove

. Get rid of content that is no longer serving you. If it's something irrelevant to your target audience or if it's too outdated, it's okay to remove it from your site. This will also fix index bloat. 

Redirect

. ALWAYS set up redirects for content that has been removed from your website. Without doing so, you will have 4xx errors on your site which can negatively impact your rankings. 
In short, don't be afraid to repurpose, republish, and repost the content you develop!  
Technical SEO: Take Advantage of your Dev Team!
When it comes to Technical SEO, don't be afraid to lean on your development team! Maximize your efficiency as an SEO and work with your devs on crawl issues/reports, scripts, scraping websites, adding structured data, and so much more. 
Take a walk on the wild side and try this new approach presented by Rob Ousbey to scraping websites. It involves a bit of code, so you can buddy up with a dev if you'd like, but you can essentially use JavaScript bookmarklets to make your site scrape itself. 
And if you're feeling extra crazy, watch this video from the iPullRank team and prepare yourself. My mind is still blown.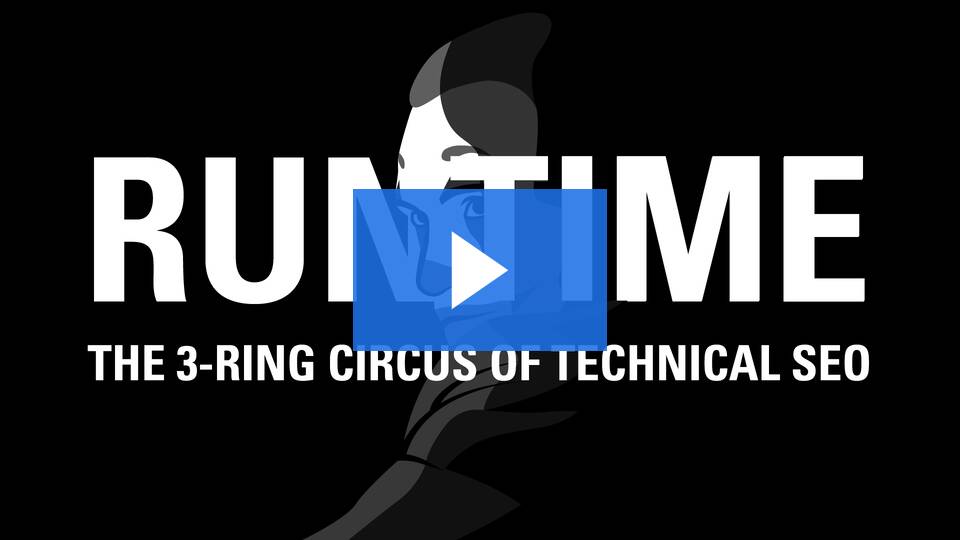 All Good Things Must Come to an End…
In short, when it comes to your SEO plans, don't be afraid to incorporate machine learning, keep content generation a high priority, and utilize your developers with technical SEO tasks that involve code. 
MozCon isn't just for SEOs. As you can see by the top three highlights I've outlined above, developers, content writers, UX/UI designers, CMOs, and more could all benefit from these sessions. I'm excited about how SEO will continue to progress this year and can't wait to save my spot for MozCon 2021. 
And if you're reading this and wondering how the heck you're going to implement some of these tactics for your website, don't hesitate to contact us for assistance. Learn more about our SEO services today! 
Comments
There are currently no responses.