At Ironistic, we know that SEO isn't a quick fix.
When it comes to strategy, we take the time to get to know your business and produce top-tier results.
What is SEO?
Search Engine Optimization, or SEO, is the strategy behind simultaneously improving the quality and quantity of website traffic. This is achieved through the increase of visibility for a website or web page via internet search engines.
[iron_button text="Request a FREE Consultation" link="/seo-experts/#consult"]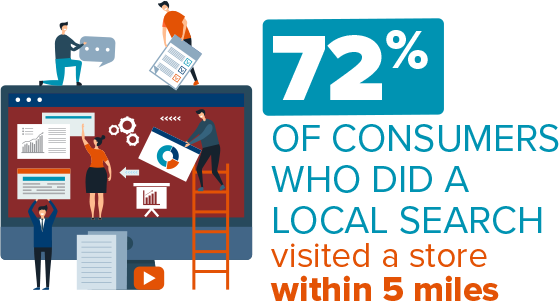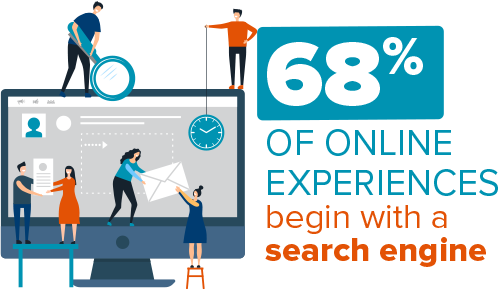 Goal Setting
The first step to developing an SEO strategy is to pinpoint your goals. This could include anything from an increase in organic traffic to more leads and conversions. Not sure what to prioritize? No problem — our SEO experts are here to help you figure it out.

Complete SEO Analysis
Now it's our turn! We'll begin with a thorough audit of your website and a competitive analysis — let's get those SEO wheels churning.
Keyword Research
Time to talk keywords! Based on a review of Google Analytics and Google Search Console, we'll get familiar with the keywords that are poppin' in your industry. Again, it all starts with understanding your audience's search intent.
On-Page Optimization
The nitty and gritty stuff on your website? It matters! We'll update your website's meta titles and descriptions, meta tags, content, URL structure, and call-to-action prompts for better visibility.

Content Creation
Got good content? Next, we'll develop your blogs and landing page based on keyword research and a general review.

Link Building
What is link building, and why is it pertinent to SEO? Internal links are hyperlinks that direct a user to a target page on your website, whereas an external link is a hyperlink that directs a user to a reputable page on a different website. They both contribute to the process of keeping a reader engaged and improving your site's overall credibility.

Site Crawl and Speed Optimization
Computers are a funny thing, having the ability to create site errors that may go unnoticed by the naked eye. We'll check and fix all site crawl errors, then make sure the site speed is optimized both on desktop and mobile.

Site Crawl and Speed Optimization

Tracking and Reporting
Lastly, we'll review our progress! Organic traffic and rankings may see a shift once your site has been fully optimized for SEO, and checking for improvements with visibility is all part of the fun. After tracking keywords, we'll crank out reports based on the analytics. SEO planning and recommendations for your site are based on each quarter, making optimization a continuous work in progress.
Why Should I do SEO?
In a nutshell, SEO is about more than just keywords. It's about understanding your audience's search intent in order to direct more quality traffic to your website. The end result? More visibility = more business. Score!
What's the difference between SEO and PPC?
SEO is organic and non-paid, garnering results that take time. PPC, on the other hand, is "Pay Per Click" advertising, utilizing paid searches to produce quick, overnight results.
What makes Ironistic's expertise different from any other SEO agency?
By now, you've probably picked up on the fact that SEO revolves around good, quality content. To draw out your roadmap to SEO success, you'll need a team that trusts the value of the process — however long that may take! With 22 years of website and marketing experience, our SEO experts at Ironistic recognize the importance of getting to know your business on a personal level. We want to build a relationship with your company! In turn, we'll be able to understand your audience's search intent well before making any changes. If things run smoothly, maybe we'll even swap a few cat memes along the way. Totally up to you.
When you choose Ironistic for all of your website needs, we commit to building a relationship with you and your business for the long haul. SEO is no quick fix, and that's why we prioritize gathering as many details about your company and target audience as possible. Ready to take the next step? Fill out our contact form below and tell us a little bit about your business. Our team of SEO experts can't wait to get this party started!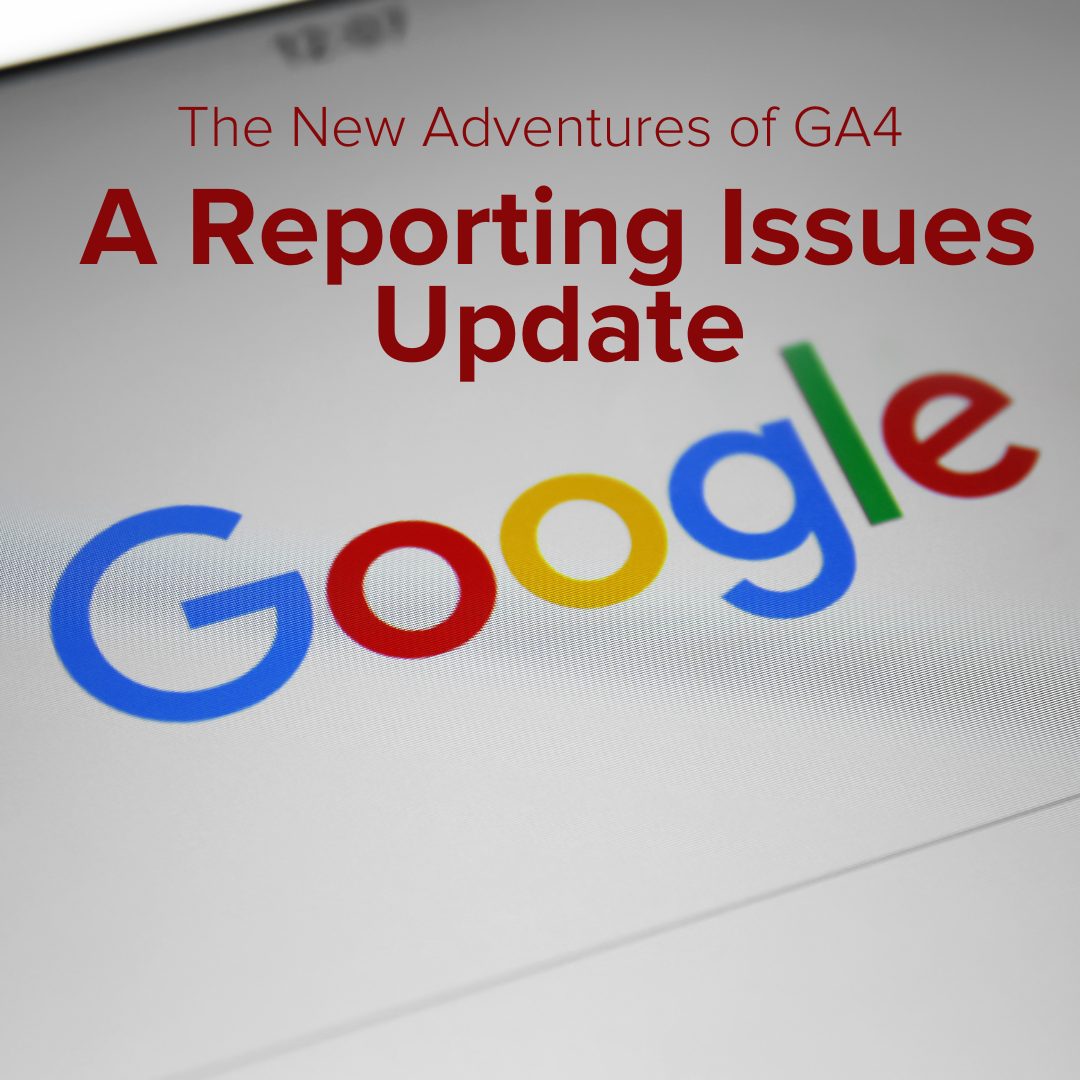 The New Adventures of GA4: A Reporting Issues Update
Explore More
The New Adventures of GA4: A Reporting Issues Update
Communications Firms and Marketing Agencies: Why We Love Partnering Together!
Explore More
Communications Firms and Marketing Agencies: Why We Love Partnering Together!
2 Ways to Drive More Business Through Your Door: Geofencing Marketing & Branding
Explore More
2 Ways to Drive More Business Through Your Door: Geofencing Marketing & Branding