"Networking is not about just connecting people. It's about connecting people with people, people with ideas, and people with opportunities." — Michele Jennae
What did people and businesses do before LinkedIn? LinkedIn has ushered in a golden age of networking, recommendations, job sourcing, talent sourcing, and brand awareness all in one platform. While LinkedIn has made it so much easier to open up opportunities and ideas around the world, there is a right way to go about optimizing your profile or your company page. Whether for yourself or your business, you need a marketing strategy. We'll help with some LinkedIn profile best practices you can use for yourself or your organization. 
Why You Should Use LinkedIn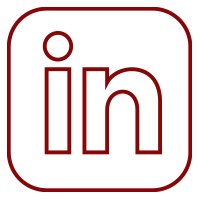 Why is LinkedIn a must for professionals and businesses? Sheer numbers. Here are some fast facts: 
LinkedIn has

850 million members worldwide

…and counting.

58 million companies are listed on LinkedIn.

50 million people use LinkedIn to search for jobs every week.

Millennials make up

59% of LinkedIn users

(87 million total).

11 million of these millennials hold decision-making positions.

LinkedIn is 277% more effective at lead generation than Facebook or Twitter.

B2B marketers report that 80% of their social media leads come from LinkedIn.

40% of B2B marketers also view LinkedIn as the source of their highest-quality leads.
What Are Some LinkedIn Profile Best Practices?
"Networking is marketing. Marketing yourself, your uniqueness, what you stand for." — Christine Comaford-Lynch
With all the traffic and ever-increasing popularity of LinkedIn, LinkedIn is the best place to create, promote, and advance your professional story. When people come across your profile, what is their first impression? What do they see? What do they learn? What makes you stand out from the crowd? Just like with a business, you need to think about your marketing strategy and nurture your personal brand. 
Here are some tips to set up the best LinkedIn profile you can:
If you can, ask another person to help you. 

Choose a nice and simple background.  Avoid anything too busy, unprofessional, or cutesy.  

Your LinkedIn photo should

focus on your face

(a headshot or about 60% of the image). 

Don't forget to smile

. Smiling helps you come across as likable and competent.

Wear something you'd wear to the office, but it doesn't have to be a full, suit get-up. Avoid patterns that are too busy –

solid colors actually work best

on camera.

Go for soft, natural light works best, rather than fluorescents or direct sunlight. 

LinkedIn recommends a high-resolution, 400×400 photo, but

keep it under 8 MB

. 

Keep your profile photo updated and don't use a photo from 20 years ago! 

Bonus: You can also

add a background photo

. Use this to add more visual context and interest to your profile.

Draft a Read-All-About-It Headline
Knock Their Socks Off With Your Profile Summary.

The summary tells your viewers all about you – it's like the first chapter of your story. The best stories

grab a reader's interest

from the first few lines. 

Tell people who you are, what you've done, what you do, and what you'd like to do. (How did you choose your career? What do you see yourself accomplishing in the future?)

Good writing also avoids the superlative. It doesn't use flowery language, overused words and phrases, or mile-long sentences.

Keep it simple

, clear, and informative.

Here are some LinkedIn examples of great summaries:

https://www.linkedin.com/business/talent/blog/product-tips/linkedin-profile-summaries-that-we-love-and-how-to-boost-your-own

.
Your Profile Is Your Story, Not Your Resume

Don't copy and paste your resume into the Experience section of your LinkedIn profile. Again,

think story

and narrative.

For each work experience you include, write a description that includes

highlights of your successes

and how you added benefit and value to each organization.

Don't worry about including work experience from a decade or more ago.

Focus on the skills and accomplishments that support and drive your career goals.

Optimize your profile with keywords

. Recruiters use them. Use keywords that are popular within your industry and that businesses may use to find the talent they want.

Add media

to add more interest and detail. LinkedIn allows the following formats:

PDFs

PowerPoint

Word

.jpg/.jpeg & .png

gifs (but not for profile or background images)
Other Tips for a Fantastic LinkedIn Profile

List skills that support your summary and experience.

If applicable, take a

skills assessment

that can add a Verified Badge to your profile

List your past post-secondary education and degrees.

Add any relevant certifications or courses you've taken

Talk about any community service or volunteer work you've done

Request recommendations

from your business network

Add any articles you've written that pertain to your career and field.
Marketing Tips & Strategy for Your LinkedIn Company Page
"If you don't give the market the story to talk about, they'll define your brand's story for you." – David Brier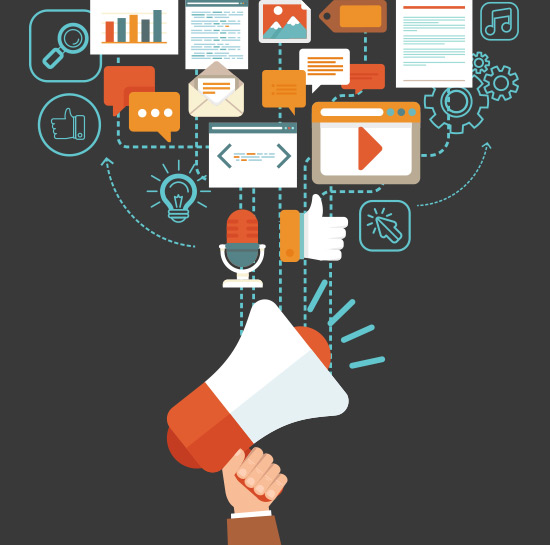 Now that you've taken care of you, what about optimizing a LinkedIn company page? Brand, mission, and culture are extremely important for attracting the right candidates – especially in this highly-competitive talent market. In fact, one major reason for the Great Resignation was workplace culture. So, on the #1 job search and recruiting site, you need to consistently put in the work to make your company page as attractive and dynamic as possible. Here are some tips to do just that: 
According to LinkedIn, pages with complete info get 30% more views per week:
Add your company logo and a sharp background image that

represents your brand

to your profile. You'll also get to add a snazzy tagline that will appear below these. See how we did it:

https://www.linkedin.com/company/ironistic-com/

.

Fill out your company Overview with interesting and relevant information and

optimize for related keywords

that users may search for. Make sure you're not writing in one long, big paragraph block. Follow our advice for your personal profile Summary.

Fill out all your company info including website URL, location, size, industry type, and specialties (another great place for keyword (SEO) optimization. If you're a product-based company, there's a place for that too.

Add up to three hashtags that are super-relevant to your organization.

Add a

call-to-action

button. LinkedIn offers analytics so you can track your results!
Marketing Tips for LinkedIn Company Pages
Once you have your page set up and it looks good, it's

time to post

! Weekly posting typically sees double the engagement of companies that don't. 

Make sure you include an image or video in your post. LinkedIn assures us that

posts with images

get double the comment rate – and collages perform very well also.

Boost

is a quick ad option from LinkedIn. If there's a post you'd like to reach a wider audience – or you just want to dip your toes in LinkedIn ads, Boost is an easy short-term option. Rather than creating a whole campaign, you'll just pick an objective, refine your target audience, then set a budget and a schedule. Easy peasy.

Engage.

Whether it's with your posts or other activity within your niche and industry, make sure you comment with your audience and network. You can use hashtag feeds to browse for relevant posts.

LinkedIn Articles and LinkedIn Newsletters are a great way to deliver in-depth information and

show off your thought leadership

. You'll also get to track user engagement.

Connect with your audience

via LinkedIn Live or LinkedIn Events. Depending on the content you want to share, one may be a better option than the other. Got some great news you want to share publicly? LinkedIn Live is great for that. Want to show off a product demo or give a how-to class to a captive audience? LinkedIn events are private and perfect for that. See here for the full breakdown:

https://business.linkedin.com/content/dam/me/business/en-us/marketing-solutions/cx/2020/pdfs/linkedin-comparison-chart.pdf

.

Re-share employees' posts that relate to your brand, or give them a shout-out for great work! (You can do this with any business partners as well.)

Encourage your employees to engage with your posts and re-share.

Make sure you

keep your brand and co. info consistent

across all social media platforms.

Use your company page to post open jobs and discover fresh, new talent.
Having an integrated digital marketing strategy, including LinkedIn, is vital to the establishment and growth of your company and brand. If you have questions or want some expert support in building and maintaining your social media presence, we can do that! Check out all of Ironistic's great solutions and reach out to us today.